Pakistan's Fashion Industry is very vast reflecting the culture and heritage. So, if we talk about dresses, that will not only be the design but have some traditional, cultural history in the background. Similarly, Pakistani Jewelry also gives a hint of the traditional tales. So, we can say that Pakistan's fashion industry is a blend of modern and traditional eras that combine beautifully to mesmerize. So, here we will talk about the latest Pakistani Fashion Trends and Styles. 
Pakistani dresses are popular in other countries due to their bright colors, beautiful designs, and unique patterns. We have covered different articles on Pakistani Fashion trends and our previous topic was Pakistani women's Fashion trends. We have posted various articles, but there is a lot that we can write on Pakistani Trends. Here we will try to provide you with some new information regarding the latest Pakistani Fashion Trends and Styles. 
Mostly, when we search for Fashion trends, the top results that we get are related to Women's dresses. However, there are a lot of other things that come with Fashion as it is a wide term that covers many things such as jewelry, Accessories, footwear, etc. At the same time, it is not only confined to women, but the fashion trends for men and kids also have the same importance. So, in this article, we will discuss the overall latest Pakistani fashion trends and styles for men and women. 
Fashion Trends for Men
First of all, we will cover the latest trends for men that they can follow for a stylish look. Here will will briefly discuss men's dresses, footwear, and other accessories. So, go down and get details. 
Trendy Pakistani Men Dresses
If we talk about the traditional look, Shalwar Kameez is an evergreen trend. However, for some modern touch, the loose shalwar has been modified into straight trousers with Kurta. You can wear a waistcoat, coat, or jacket on the Kameez according to the weather requirements. However, Shalwar Kameez with the Shawal on the shoulder looks very elegant. Other than that, for the regional look you can choose any traditional clothes such as Sindhi Ajrak. Each region has its own speciality demonstrating the culture and history. So, if you are going for the regional events, then regional clothes will be the best option for you to choose.
However, for the Western look, you can choose a dress suit, pants shirts, etc. Remember that while dressing up, you should think of the event's nature and theme.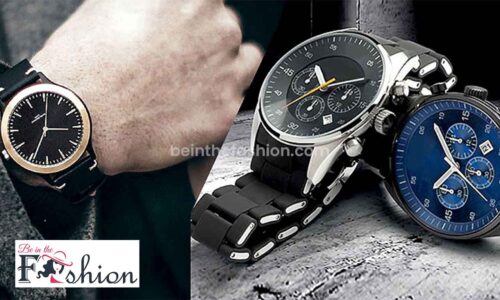 Wristwatches add elegance to your look and enhance the beauty of the dress. It is important to wear wristwatches, especially in offices or formal events for a professional look. So, the trend of wearing wristwatches can never be outdated.
There are many types of wristwatches. However, smartwatches are in trend these days as they not only tell your time but you can connect it to your mobile phone. The price ranges of watches vary according to their features and quality.
Footwear plays an important role and gives a complete look to your personality. So, choosing the right type of footwear according to the dress and event is necessary. For example, for formal events, you should choose the dress boots. However, you can wear joggers, sneakers, etc for casual gatherings. There are regional shoes that you can choose while representing any regional background.
Fashion Trends for Women
Now, let us talk about the Fashion trends of Pakistani Women. Each year, there are different trends regarding dresses, colors, jewelry, etc. Here, we briefly discussed some latest Pakistani Fashion trends and styles for women.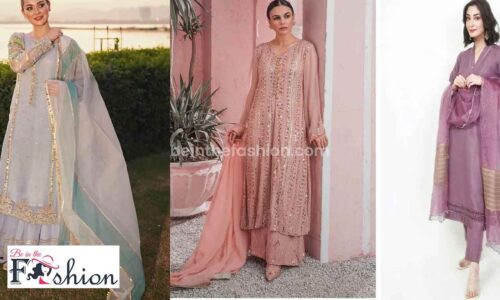 For the women, there are many options that they can wear formally and casually. If we talk about women's dresses, it includes bridalwear, party wear, and daily wear (casual). If we talk about only one style, it will not be enough. So, the common trends in Pakistani dresses are Straight or A-line Kurta with Pajamas, long shirts with Palazzos, and short-medium length dresses with different kinds of bottoms. Here, we are not going to explain the dresses in detail as we already have elaborated articles on our website. So, you can visit our website and get updates. It is important to mention the dresses here as these are the key to fashion. 
Jewelry is one of the parts of women's dressing and it completes the look. You can say that it is the complementary part to give a complete look to your dressing. There are many kinds of jewelry that are popular; however, statement jewelry is one of them. If you want to know more about the statement jewelry, here we provide you a link through which you will get complete information. 
However, you should choose jewelry wisely according to your dress. The ethnic jewelry looks very elegant with the traditional clothes. However, the length and volume of the jewelry will be according to your choice. Try to wear those jewelry pieces that increase the elegance of your dress as well as your personality. 
Conclusion
Here, we discussed the latest Pakistani Fashion Trends and Styles for men and women briefly. This article is to provide you with an overview of Pakistani Fashion and Fashion trends.  We didn't explain them here because our website, Be In the Fashion, has articles related to the Men and women trends. So, you can visit the website and get information. However, all categories that you will see on the website contain articles with a lot of useful information. So, don't forget to review the website at least once. However, if you want to add something or give any suggestions, you are free to contact us.  At the same time, if you think that we should write an article on a topic you can suggest us. We will really appreciate your constructive feedback and try to work on it.