Jewelry is a fundamental part of women as it helps in elevating their look. Through a correct piece of jewelry, you can express your personality. However, Statement Jewelry is one of the best options to represent yourself and your fashion sense. Statement Jewelry helps elevate your outfits and personality and adds glamour to your style. Are you confused with the Term Statement Jewelry? Here, you will get complete information about what statement jewelry is, the types of statement Jewelry, and how to use it properly for a better look. So, let's start with our topic, "Statement jewelry pieces to elevate your look."
Statement Jewelry
You can define statement jewelry as: "Statement Jewelry is bold and stylish that can easily stand out and grab other's attention." Due to its unique style, vibrant colors, shape and volume, statement jewelry fascinates others, and they pay attention to you if you wear it. So, if you have any statement jewelry such as a necklace, earring, ring, bracelet, etc., use it wisely according to your dress style. By choosing the correct piece of jewelry, you can enhance the beauty of your simple and casual dress. Shortly, you can use statement jewelry pieces to elevate your look. 
Types of Statement Jewelry
Here are different types of statement jewelry that you can wear to catch the other attention.
Statement Necklace

Statement Earrings

Statement Ring

Statement Bracelet
Statement Necklace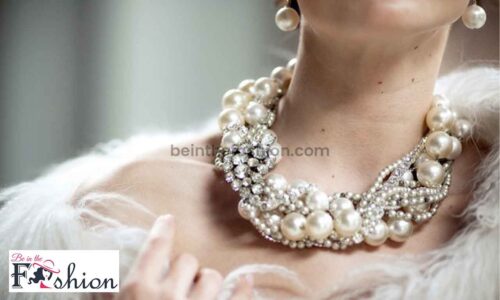 There are many kinds of statement necklaces that you can choose to elevate your look and personality. It could be bold, chunky chains, chokers, or collar necklaces with different patterns, pearls, pearls, and stones in different colors. Statement necklaces are opposite to subtle and delicate necklaces. 
Statement Earrings
These Eraring gives you a bold and attractive look with different colors, lengthy chained earrings, and leafy or flowery patterns. These earrings could act as make-up as they can increase the beauty of your attire. So, it helps to lighten up your face and improve your beauty. 
Statement Rings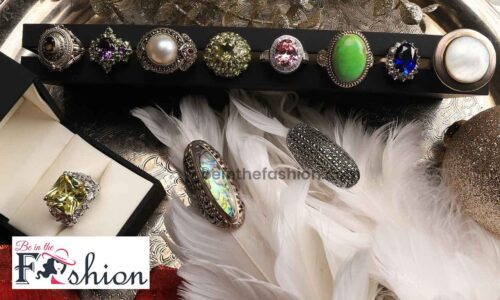 Just like the statement necklace and earrings, Rings also have different shape and pattern that gives your hand a pretty look. Statement rings are of various forms, and for a stunning look, you can mix these rings with other delicate rings. 
Statement Barcelets and Bangles
Those who like big and vibrant designs can go with the statement bracelets and bangles. It seems stronger and bigger than the delicate one, as statement jewelry has thick volume, significant designs, or vibrant colors.
How to Use Statement Jewelry to Elevate Look
Now, you know about statement jewelry, its purpose and different types of statement jewelry. So, we will discuss how you can use the different Statement jewelry pieces to elevate the look and beauty of your outfit. Below are a few methods to use the statement jewelry for the others' praiseful sight.
As statement jewelry has unique designs with bigger patterns and thicker volumes, you can use different pieces for a beautiful look. For example, you can select a bold and vibrant necklace and a simple black dress, or you can wear a statement ring with jeans or western wear. However, you can also use a beaded necklace or cuff bracelet with a casual outfit to make it classy. Shortly, if you decide to wear any statement jewelry, let it shine by making it the focal point of your attire. 
Add Vibrant/Pop-up Colors
 If you want some colorful statement jewelry instead of a simple metallic look, you can add different color beads, pearls, or stones to it. So, you can style your neutral color dress with vibrant color long earrings. At the same time, you can create a bold look by choosing big colored gemstone rings. However, the multi-colored beaded necklace will also go with the simple black or white dress. You can play with different colors for an eye-catching look and express your fashion sense. 
Define your Style with Statement Jewelry
When choosing a jewelry piece for an event, you should clarify what you want to express about your personality and fashion. So, your jewelry can speak up louder about your thoughts and define your style. For example, if you want a minimal look, sleek and straightforward jewelry pieces would be the best option. For a classy and elegant look, you can go with the pieces having pearls or gemstones. In contrast to the bohemian bolder look, you can choose natural elements such as jewelry with shells and feathers. You should have enough knowledge to pick jewelry pieces that can amplify your style and make you shine. 
Statement Jewelry with Casual Dresses
Statement jewelry is the best way to dress up your casual clothes, even for a special occasion. Through a beautiful jewelry piece, you can effortlessly transform your simple dress into a classy outfit. For example, you can pair up your simple white shirt with a beautiful colored necklace or chandelier earrings. However, you can also use a piece of statement jewelry daily for a beautiful and classy look. 
Mix and Match your Jewelry
If you want to add some other pieces to your statement piece, you can go with it. It will create a unique and layered look of delicate and statement jewelry. So, you can mix the different sizes of delicate necklaces to make a layered necklace look, or you can wear different styles of bracelets or bangles for a stacked look. By mixing and matching the different jewelry together, you can show your fashion sense and creativity to others. So, don't hesitate to try new things.
Conclusion
Here, we have covered the topic of statement jewelry pieces to elevate your look. However, we have covered the basic knowledge about the statement jewelry in this article for those unfamiliar with it. Here, we have discussed the different types of statement jewelry, so you can now use different jewelry pieces to brighten your look effortlessly. Jewelry is an essential thing as it helps to enhance the beauty of your dress, even your personality. So, choosing the best piece for you according to your clothing and style is essential. However, you can visit our website for more information about the different kinds of jewelry.