Gold is a precious metal and jewelry made of it has a remarkable place around the world. Gold not only enhances beauty but it also has many health benefits. You can wear gold in different Jewelry pieces as these jewelry look graceful in every age group. There are a lot of designs for the gold jewelry available in the market. However, you can purchase the customized Gold Jewelry according to your need. So, those who want the latest designs for gold Jewelry must read this article as it completes the Pakistani Gold Jewelry Designs. 
Gold Jewelry has had great importance in Women's lives since the ancient days. It adds elegance and sophistication not only to the outfit but your personality. So, with a beautiful set of Gold Jewelry having a pair of earrings, a necklace, a Ring, and a Bracelet, you can style yourself in various ways. You can wear the complete set or a few pieces depending on the event you are going to attend and the design of your outfit. So, to create a classy look, choose the right Jewelry. 
The benefit of wearing gold jewelry is it suits all skin tones and effortlessly blends with any color. So, you can use this with any of your dresses to enhance the grace. So, now let us talk about the Different Pakistani Gold Jewelry Designs that you can wear in any event.
Gold Jewelry Designs
Here we have covered some beautiful designs for different Jewelry pieces. So, if you are interested and love to wear gold, below are the Latest Pakistani Gold Jewelry designs. This article will cover the different jewelry piece designs. So, let us start.
Gold Chain Pendant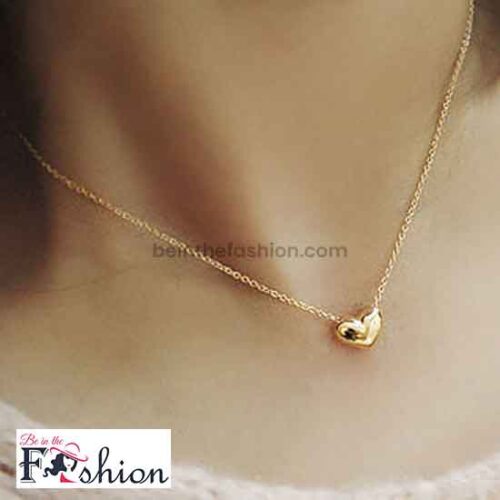 A simple gold chain with a pendant is an evergreen design and looks very beautiful. Besides its simple design, It adds beauty to your personality. However, it is lightweight jewelry so you that wear it in your daily life. However, if you want to add something, you can layer your chain with some other jewelry. The designs of the jewelry and pendant could vary according to your choice. You can get a pe nsant of any shape, initial, symbol, etc. 
Gold Stud Earrings
If you are looking for gold earring jewelry that you can wear daily, stud earrings are the best option. These are small in size, fixed on your ear lobe, so you can carry them effortlessly daily. There are a lot of designs that you can choose for the stud such as simple rounded or star shapes, any other geometric shapes, a pearl, or gemstones, etc. 
Stacked Gold Bracelets
In recent years, stacked jewelry has been in trend and it gives a modern look. So, you can get the stacked gold bracelets in different designs that you can not only use for any event but for daily use. It's your choice whether you want to wear a single piece or all together. You should wear the stacked bracelet wisely without going over the board. The stacked gold bracelet having 2-3 delicate pieces with different designs looks beautiful. 
Gold Geometric Rings
Rings have special meaning in women's lives. You can gift a gold ring to the special ones for an unforgettable gift. However, there are different kinds of gold rings with various features such as geometric design. So, you can get a flower-shaped, star- shape or any other shape/design of your choice and the volume of the rings. 
Gold Anklet
If you are an anklet lover, then you will be very happy to wear a gold anklet. You can get a gold simple & delicate to volumized anklet according to your choice. So, it's totally up to you whether you want a simple chain-like anklet for daily wear or some heavy and geometric-shaped anklet for an event. 
Gemstone Studded Gold Jewelry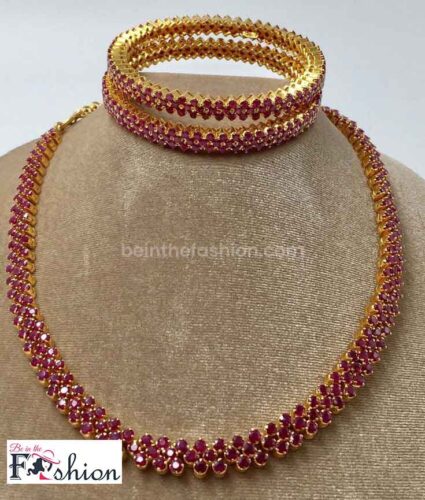 Gemstones are precious and everyone loves to wear them. So, you can wear the gemstone studded jewelry for a luxurious and elegant look. For this, you can have a gold necklace, bracelet, ring, or earrings according to your choice having embedded gemstones. This kind of jewelry piece is best to wear at any event, or wedding as it will give a royal look. Gemstones have an impact on your personality so choose the stones wisely.
Gold Drop Earrings
Gold Drop earrings are the best option if you want to catch the attention of your jewelry as they hang below the ear lobes so can be seen easily. The length of hanging earrings varies depending on the design and your choice. Drop Earring with long length could be wearable at events, weddings, etc. For the designs, you can choose minimal to some heavy and bold look. It could be a stud earring with some hanging shapes.
Gold Bangles 
Bangles are one of the traditional jewelry pieces and girls love to wear them. In Pakistan, women love to wear it in daily life and at events. So, you can style your gold bracelet with many dresses according to their designs. However, the thickness of the bangles varies from thin to thick.
Conclusion
Here we shared different Pakistani Gold Jewelry designs. Gold is an easy-to-carry metal with the least harmful effects. So, you can modify gild in various forms and jewelry is one of them. If you want to gift someone an expensive and meaningful thing, Gold jewelry will be best. There are a lot of options in gold jewelry that you can choose according to your budget. Here is some advice choose such designs for your gold jewelry that you can easily style them in your daillife or for events. 
However, if you want some unique designs you can customize them according to your preferences. Above we discussed the latest Pakistani Gold Jewelry Designs for necklaces, bracelets, rings, earrings, and anklets. Gold has been used in jewelry since ancient times and is one of the most used metals. Other than jewelry, you will find gold in various forms as it also acts as a financial security. Now, let's wrap up the article. Hopefully, the articles will be informative for you. However, if you have any questions, you can contact us with your queries, and we will respond to you as soon as possible.