Today, we will talk the Indian dresses for festivals, which will be a fantastic article to read for you. As we know, India is one of the most populous countries with diverse cultures and religions. The primary religion in India is Hinduism; however, people who belong to other religions, such as Islam and Christianity, also exist a considerable amount. So, along with the cultural festivals, there are many different religious festivals that Indian people celebrate according to their religions. So, through this article, you will learn about the trendy dresses you can wear to your cultural and religious festivals.
Muslims believe in one Allah and worship only Him, but Hindus have many Gods and Goddess to whom they worship. However, they celebrate different events to worship their Gods and show them their sincerity. You will learn about some essential and famous festivals that people of India celebrate. However, you will also get a guide regarding Indian Dresses for Festivals.
Indian Dresses for Different Festivals
At cultural and religious festivals, most people love to wear traditional clothes according to their region/area. It not only shows their love towards their tradition but also represents their identity and heritage. Each festival has its importance, and Indian wear dresses according to that.  For complete details about Indian Dresses for festivals, read the article about different Indian festivals.
Dresses for Diwali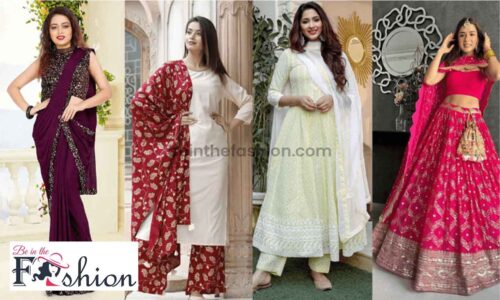 Diwali is a Hindu festival known as the festival of light. To celebrate Diwali, people decorate their houses, building different kinds of lights such as clay lamps, candles, etc. It is a way to represent the happiness and celebration of the Diwali. On Diwalis, women make rangoli as a sign of prosperity with different colors and patterns that look very beautiful.
For Diwali, you can wear traditional dresses such as men mostly wearing a Pajama Kurta or dhoti kurta. However, women style themselves up for Diwali in different colorful dresses. One of the best traditional looks for Diwali is to wear a beautiful saree. However, you can also wear Lehnga Choli and Kameez Shalwar. To enhance the beauty of your dresses, choose some appropriate jewelry and put on some makeup to create a pretty look to celebrate the festivals. 
Holi Dresses
Holi is a Festival of colors, and Indian Hindus celebrate Holi with different colors. You will see liquid or powered colors everywhere on Holi. Indians celebrate the Holi by applying colors to their clothes and faces of each other and showing their happiness. 
For Holi, everyone chooses colorful dresses. The preferred colors for the Holi are Yellow, green, and red. However, you can also wear a white kurta with jeans and a brightly colored dupatta. Girls mostly prefer dresses that can quickly go with jeans. However, for the traditional look, you can wear a colorful saree. However, a white saree with some vibrant-colored jewelry also looks very classy.
Dresses for Eid 
Eid is also a Major festival celebrated by Muslims in India. In Islam, there are two Eids to celebrate happiness. Muslim offer Eid Prayers on both Eids, Eid-ul-Fitr & Eid-ul-Adha, to show sincerity towards Allah. These are religious events, and Muslims celebrate them in an Islamic way by wearing new clothes and praying. 
For Eid, the most common dress code is Shalwar Kameez with a dupatta. However, you can also wear an Anarkali dress with churidar pajamas. However, Muslim women choose the kind of dress that covers the body completely. 
Dresses for Navratri
Navratri means the Festival of Nine Nights. It is a Hindu religious festival in which they worship their goddess. Hindus celebrate this festival by keeping fast for nine days. However, Navratri is accompanied by music and energetic dance.
As it is a 9-day long festival, people prepare different traditional dresses with vibrant colors. It is suggested not to wear dark colors for Navratri. However, the most common attire for the Navratri is the Ghagra Choli, which has embroidery and some mirror work to enhance the beauty of the dress. 
Easter 
It is a Christian festival they celebrate according to their rituals and traditions. Christians celebrate Easter with the belief in the resurrection of Jesus Christ. 
As an Indian Christian, you can wear floral dresses with bright or pastel colors. However, ladies who love to wear sarees can choose bright floral colors in silk or chiffon fabric.
Dresses for the Bihu Festival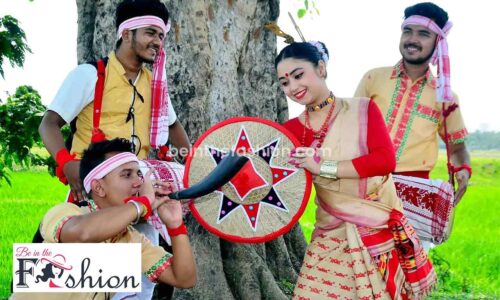 Bihu is a purely traditional festival and is celebrated traditionally. It is a famous festival in northern India, and people celebrate it with music and dance to show their happiness. However, people wear traditional clothes. However, you can add some latest trends and mix them with your classic look.
Dresses for Karva Chauth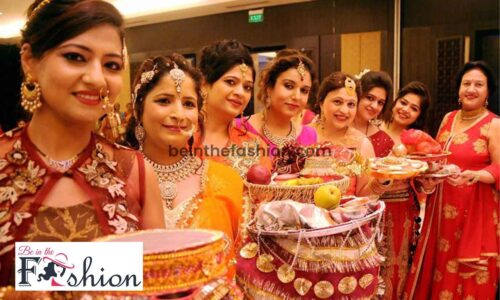 In Indian Culture, Married women fast for a whole day for their husbands to show their love. The purpose of the fast is the long and prosperous life of husbands. So, women keep themselves away from eating. So, it is a festival of deep love between husband and wife. 
For the Karva Chauth, women dress up beautifully with traditional clothes such as Sarees, Leghna, or Anakarli dresses. As it is a festival of Love, most women choose red dresses. However, you can also choose other bright colors according to your choice. 
Conclusion
So, that is for today. Here, we discuss a few major cultural and religious festivals celebrated in India. At the same time, we also discuss Indian dresses for festivals so you can dress up yourself according to the occasion. Other than these, there are alot of other festivals that Indian people celebrate, but we we mentioned some famous ones. India is a large city with a diverse population following different religions, cultures, etc. 
When we celebrate traditional festivals in the same way that they were celebrated in ancient times, then these festivals have different vibes. So, most people love to wear traditional clothes in a modern way to look trendy and classy. However, for those who want to know more about Indian dresses, we have posted an article related to Casual Indian Dresses. So, you can visit our website to get that article and many more.