Today, our topic is Pakistani Dresses for Special Occasions, so here we tell you about some formal dresses you can wear. These festivals will be religious, cultural, or occasional. Whichever festival it is, everyone wants to look elegant. So, choosing the best clothing styles and other relevant accessories is essential. There are many festivals that you can attend as a Pakistani. For the cultural and religious festivals, wearing traditional clothes is the best option. There are alot of traditional Pakistani clothes that look very beautiful. However, you can mix some modern styles in your traditional clothes to make them classy and elegant. 
If we talk about the different festivals that you can attend in Pakistan are Eid-ul-Fitr and Eid-ul-Adha (Muslim religious Festivals). However, Pakistan also has other religions than Islam as a minority. If we talk about other religious festivals in pakistan, these are Easter, Holi, Dewali, Christmas, etc. Besides these, you can attend various other occasions such as weddings, anniversaries, birthday parties, family and friends gathering, etc. For each occasion, you have to choose the dresses wisely. So, below, we have provided information about Pakistani dresses for special occasions. So, read the article entirely for details about the Pakistani formal dresses.
Pakistani Dresses for Festivals
As mentioned above, you can attend many events or festivals in Pakistan, so you must know about the latest trendy dresses so you can choose them according to the occasion. Below is the information about Pakistani dresses for special occasions.
Dresses for Eid-ul-Fitr & Eid-ul-Adha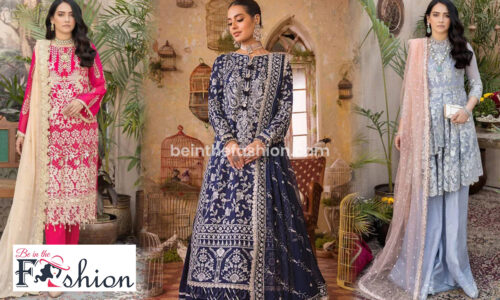 Muslims celebrate Eids as a religious festivals. Eid-ul-Fitr is a gift for Muslims as they fast for a month before. However, Muslims celebrate Eid-ul-Adha by remembering the Sacrifice of Prophet Ibrahim. So, these two festivals are auspicious for Muslims, and they celebrate them religiously by wearing new clothes, offering Eid prayer, and thanking Allah for His blessings. 
So, for Eid, traditional Pakistani clothes such as the Shalwar Kameez are common. Men can wear waistcoats on Kameez for a great look. However, women wear embroidered dresses such as Shalwar Kameez, Long Frocks, etc. Other than that, some people who have to attend events on Eid, such as dinners and parties, can dress up according to that. However, those who want a casual look can style up with a simple, plain chiffon or silk dress and wear beautiful jewelry.
Dresses for Hindu's Diwali
In Pakistani, th Hindu community has a considerable amount, so they have the right to celebrate their religious festivals freely. In the Hindu culture, Diwali is a festival when they lighten up their building and homes with lamps, candles, etc. As it is a festival of lights, people prefer to wear bright colors to celebrate the occasion. 
For Diwali, you can choose a Pakistani dress (Shalwar Kameez in vibrant color), Palazzos with Kurta. However, you can also wear beautiful sarees to celebrate Diwali, as most Indian Hindus do. However, men can wear Kurta pajamas for a traditional look. However, you can enhance it by looking through beautiful jewelry and putting on makeup.
Pakistani Dresses for Weddings
Weddings are the occasional events mostly held from October to March when the weather is nice. For weddings, females prefer to wear heavily embroidered dresses with some thread or mirror work. Generally, there are three of a wedding celebrated in Pakistan. However, nowadays, family members and friends gather and arrange some more functions such as bridal showers, Haldi, Mayon, Sangeet, etc. 
For the traditional look, you can choose Shalwar Kameez or kurta with straight trousers, Frocks, etc. However, there are alot of lights, so choose the fabric accordingly, such as silk, Masoori, etc. However, if the event is in December or January, you can go with the Velvet fabric as it looks very classy. 
The wedding is a special event for the bride and groom, so their dresses are more special. However, if you want to check the Pakistani Bridal dress trends, visit the given link and get details. 
Pakistani dresses for Birthdays or Other Parties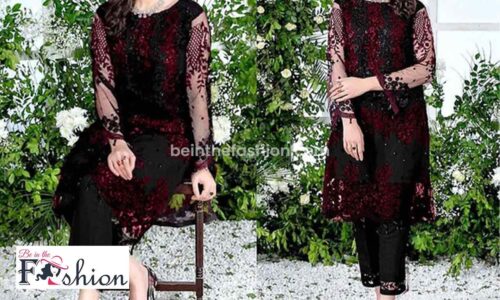 For the parties, you can dress up according to that. If you have a huge gathering and the theme is somehow glamorous or at night, you can wear bright and shiny dresses. For formal gatherings, dress wise by wearing something traditional or a mixture of traditional and modern to create an elegant look. However, if you are going to attend a casual gathering, you are free to choose, as you can go with the simple Western look or mix the Western and traditional look.
Conclusion
As you have seen, you have a lot of options in choosing Pakistani dresses for different Occasions. Here we not only tell you about the females' clothes but also cover the men's dresses for some occasions. Traditional dresses with some modern touches look very beautiful and enhance your personality. It is unnecessary to wear traditional clothes only at the festivals; you can wear Western dresses if you want. But, the traditional look, especially at the religious and cultural events, looks surprisingly great. However, whatever you choose, eastern or western, wear those dresses confidently. If you don't have the confidence to carry the dress, you will lose the grace of your dress, and it will make your personality dull.
Besides this, we have many other articles on Pakistani Bridal dresses, Pakistan Men dresses, and Fashion trends in Pakistan. So, you can visit our website if you think that you need more information. For the ease of our viewers, we have categories of the topics, so you can go to your desired category and get the article. When we have to attend a function, we have to consider other necessary things along with our dress, such as jewelry, makeup, look, and footwear. These are the accessories that increase the beauty of your personality. 
Hopefully, you have gotten enough information through this article regarding Pakistani Dresses for Different Occasions. However, if you have any queries or suggestions regarding the Pakistani dresses, you are free to contact us. We will happily listen to your constructive feedback and try to follow it if suitable.