Do you want a stylish look without wearing heavy or formal dresses? Are you more comfortable in casual wear? Yes, here we are to help you. We will tell you how to design your casual dresses to look great. You can create a classy and elegant look by wearing the casual dresses. There are many styles of casual Pakistani dresses for women that we discussed here. For your ease, we covered the top best ideas for females regarding the casual dress design. 
The purpose of writing this article is to help those who like to wear simple and lightweight dresses. So, to make them look trendy, here are some tips regarding the dress design that will make your dress more beautiful according to the latest trends. So, you can look stylish and fashionable by wearing a casual dress. So, for complete information about Casual Pakistani Dresses for Women, read the article thoroughly. 
How to Look Great in Casual Dresses
If you want to look trendy in casual dresses, then you should maintain a balance between casual and chic look. So, don't try to overdress your dress, neither wear is so simple. Here are some tips on how to choose casual dresses for an elegant look.
Choose the clothes that fit you properly and look good on you.

You can add some little accessories to your simple clothes, such as a long necklace over a plain shirt or some little jacket to make it attractive. 

Wear things sensibly without overdoing the trends at the same time. Dress yourself in a way that you look effortlessly elegant.
Different Trending Styles for Casual Pakistani Dresses for Women
Below are some of the latest trends that you can use for Casual Pakistani Dresses for women. 
Shirt with trousers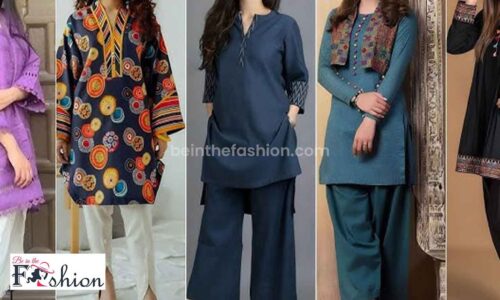 Shalwar Qameez is the traditional dress of Pakistan. Nowadays, girls modify the loose shalwar into pant trousers with short or medium-length shirts. This style looks great on women. However, sometimes, for the pure cultural look, the traditional Shalwar Qameez also looks great. Usually, girls stitch Shalwar Qameez for some traditional festivals.
However, simple long shirts with trousers are also seen to be worn by the girls.
Digital printed dresses
Digital prints are in trend in Pakistan; some brands launch their digital printed clothes collection in different designs. You can purchase digitally printed dresses in 02 and 03 Pieces from the market. However, to add some attraction to your clothes, you can stitch them with some laces or purchase printed dresses with a bit of embroidery on them. 
Another option to make your dress attractive is to put on a dupatta in organza fabric. It will create a very eye-catching look without losing the casual look of the dress. 
Kaftans
These days the Kaftan style is very in these days. You can wear Kaftan at any casual gathering or even at weddings. You can choose any fabric type, such as silk, Lawn, Velvet, etc, to stitch the Kaftans. Now, the designers launch Kaftan in a different style with some embroidery, plated styles, etc. If you carry the Kaftan effortlessly, it will give you a trendy look with elegance. 
Pastel Color Dresses
If you have an invitation for a daytime function, then dresses with light colors will be the best option. Dresses in Pastel shades are common in Pakistan if you don't want to wear vibrant colors at functions. These light hues dresses with some beautiful accessories and styling give a very trendy and modern look. However, young and aged females can design the dress accordingly and enjoy the events with pastel colors.
Chunri-style attire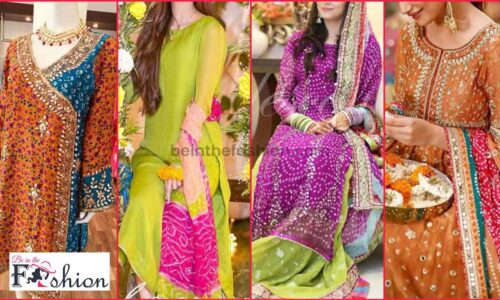 Chunri is one of the oldest dressing styles in Pakistan and is still in the trend. It gives a very festive look. You can style the Chunri dupatta with simple, plain dresses with some jewelry, and you are ready for the event. Chunri style looks very fascinating as it comes in different colors and patterns. Nowadays, you will also see the Chunri style in all-over designs. So, you can say that it is a traditional yet modern style to wear Chunri-style dresses.
Conclusion
Wearing casual dresses in a graceful manner not only reflects your fashion style but also makes you feel more comfortable. You have many options to wear different kinds of casual dresses. However, choosing the right style according to the need and occasion is very important. So, you should consider the occasion before choosing the dresses. For example, if you have to dress up for the office or some work, you should wear something light and easy to carry so you don't get distracted while maintaining your dresses. Similarly, you can choose a bit of embroidered dresses with some essential jewelry if you have to attend any small and casual event. So, always choose your clothes according to the occasion. 
One of the best ways to check which style looks good on you is to do experiments with different designs and colors. This process will amaze you, and you will be able to discover how you will create a trendy look from casual dresses.
However, casual dresses are pocket-friendly as compared to heavy and embellished dresses. So everyone can easily purchase the dresses. At the same time, here we provided some top tips through which you can make your casual dress stylish to wear it on different occasions. We aim to help our audience with the latest fashion trends in Pakistan and give them guidelines on how they can achieve a trendy and modern look effortlessly.
So, you can read our latest updates about fashion updates for women's & men's traditional dresses in Pakistan. You will also find the articles related to the Indian fashion trends on our website. In short, you will find various kinds of news about fashion from us.