Jewellery is a necessity and enhances the personality. Women love to wear different kinds of jewellery on various occasions. Just like clothes, the selection of jewellery is according to the nature of the festivities. So, here we will share the guide about Jewelry for special occasions. So, after reading this article, you will know the jewellery types and which piece is good for you to wear at different functions. So, as we all want to know about trendy dresses, we must have information about jewellery. 
Choosing jewellery with clothes speaks about your personality and fashion sense. If we wear unnecessary jewellery, it can even lessen the beauty of attire. So, you must choose everything before the events so there will be no hassle on time, and you could make the wrong selection in a hurry. Everyone should know that a ring, bracelet, or necklace will go with your selected dress, or you can wear it all to look decent and trendy. However, here we are for your help to be ready and select the perfect jewellery for special occasions. So, don't worry and go ahead.
Jewellery Types
Before knowing which jewellery you should wear at a specified function, you must know about the Jewelry types. If we only talk about necklaces, Bracelets, and rings, you can choose many kinds according to the event. Other than these. Anklets, earrings, bangles, and watches are also pieces of jewellery you can use to make yourself representable. At the same time, women like to wear gold jewellery, especially in South Asia; women always wear small gold earrings. According to tradition, South Asian girls, especially married ones, are constantly told to wear some jewellery.
How to Choose Jewelry for Special Occasions
When you go out to buy new jewellery or want to choose more suitable from what you have, you should know the event nature, the latest fashion trends in Pakistan, and the type of clothes that you will wear. People must attend different occasions, such as weddings, festivals, birthday parties, and office parties/dinners, so choose your wearings wisely. Below is the complete detail about the selection of Jewelry for special occasions.
Jewellery for Weddings
Weddings are an exceptional occasion; everyone wears embellished dresses and heavy makeup compared to other festivals. So, for the wedding, you can select jewellery sets. If you are a bride, you can choose heavy jewellery sets according to your dress. However, as a guest, you can also wear sets, but choosing something not equivalent to the bride's jewellery is recommended. Wear all the jewellery wisely; you can't take the bride limelight and look elegant. 
Jewelry for Wedding Anniversaries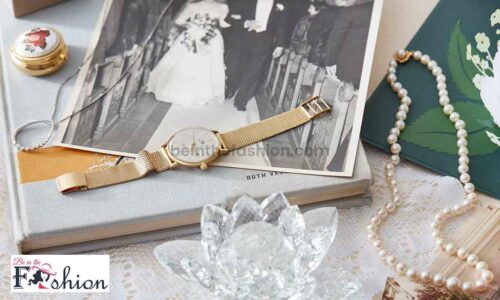 Wedding Anniversaries are special occasions for couples to celebrate their years of happiness together. So, for your wedding anniversary, choosing the jewellery your husband gifted you is the best option. If both of you have chosen any other jewellery, it will be best to go with the classic look. You can also select the jewellery colours according to the every year anniversaries. 
Jewelry for Festivals
Over a year, you can celebrate various festivals such as religious and cultural. Each religion has culture has different kinds of celebrations. For religious festivals, you can choose something that looks elegant. You can wear some small earrings or a delicate bracelet. However, you can go with traditional jewellery for cultural events as these events represent you and the culture where you live. 
Daily-Based Jewelry 
For the wear, you can't go over the board to wear heavy Jewelry like at weddings or parties. You should wear something that will not bother you and affect your work. So, the best option for daily-wear jewellery is tiny earrings/studs and simple rings. However, the light bracelet will be the best if you want to wear something on your arms. In short, always choose convenient jewellery for daily life that wouldn't bother you in your tasks.
Office-wear Jewelry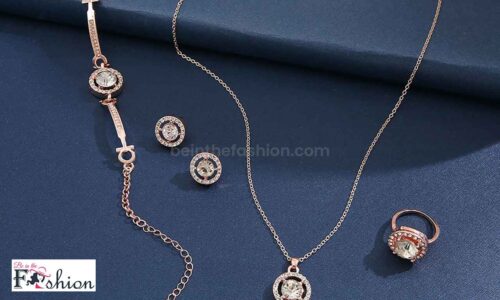 For the office, don't overdo your look. Earrings, rings, and a simple necklace/chain will be enough for your office-wearing jewellery. However, keep your dress in mind while wearing jewellery. It will be the best option if you have a watch, as wristwatches give you a more professional look. 
Jewelry for Parties
For the parties, you can choose something colourful and vibrant. You can select long earrings, hoops, and different kinds of rings and cover your neck with your best piece. Here, you can use your ability to show your selection sense, but always keep your dress in mind. Your dress and jewellery should complement each other. Otherwise, your look will be destroyed, and all your efforts will be in vain. 
Jewellery for birthday celebrations
Here, the timing of the function matters whether you must attend the event day or night. You can choose a casual look for a simple celebration with small gatherings. However, you can go for the glamorous look for some big celebrations with a proper theme and in an expensive venue.
Conclusion
Here, Be In The Fashion give you some tips about jewelry for special occasions. Each occasion has its significance so we will present ourselves according to it. Choosing the best type of jewellery with the dress is important if you want to enjoy the events confidently. So, to avoid the awkward situation, always keep yourself prepared ahead of time. It will save you time and take suggestions from others for a better look. 
You must know whether you will attend a formal or casual function. As formal events have a gathering of professionals, keep your look classy with minimal. However, for the casual one, where you have a gathering with your family or friends, you can choose anything according to your choice. 
As mentioned earlier, choosing jewellery represents your personality and fashion sense, so you should keep an eye on the latest trends in clothes and jewellery. Hopefully, this article helped you alot, and now you will also like to know about engagement rings gold for couples. You can share our article with your friends if you like it. However, if you have any recommendations, we will happily hear you.