Are you a Menhdi lover and want darker and long-lasting colors on your hands and feet? Applying Mendi before functions, especially, if you have the wedding at home is considered compulsory. You can say that Mehndi is considered a part of wedding rituals. So, besides the brides, everyone wants to apply to celebrate happiness. After applying Henna, girls want dark colors, and for this different methods could be used. So,  here Be in the Fashion will tell you about the simple tips for long-lasting Bridal Mehndi.
Along with the bride, other girls can use the tip if they also want to enjoy the dark color of the henna on them. However, the main focus is the bride as it is a big day for her so, there should be everything perfect for her to make the day memorable. The preparation for the brides such as their dresses, jewelry, and all other relevant things has started earlier and almost all family members take part in it. So, now to help those who really want to have dark and long-lasting henna color will get the complete guide from here.
Tips for Long-Lasting Bridal Mehndi
Below are some tips by using which you can enjoy the long-lasting color of Mehndi on your hands and feet. We choose the best and easiest methods so you can get the darker Mehndi tint by using the ingredients available at home or easily accessible from the market. 
Longer Time
The key factor to get the dark color of Mehndi is time. You will get a dark color if you apply henna for a longer time. So, keep the henna on your hands and feet for at least 3-6 hours for a better result.
Cloves
To get the darker color, you can use cloves before washing the Menhdi. You have to take 6-8 cloves in a pan and burn it till the smoke rises. Then, put your hands on the pan so that you get the smoke on your henna. It will help in darkening the color. However, while putting your hand on the heated pan, be careful.
Cling wrap 
You can warp the Cling Wrap to the area where you apply henna for the darker color. Clip Wrap will help to trap the heat which will help the henna to extract more color and you will get it. 
A mixture of Lemon and Sugar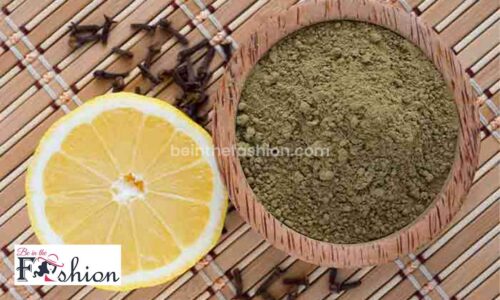 Lemon has an acidic character that can be used for the darker henna tint. So, you can mix the lemon and sugar together without using water. Take a small piece of cotton, and apply the mixture on your dar Mehndi. Don't rub the cotton over the Henna but apply the mixture by dabbing it.
Mustard Oil 
Using Mustard Oil to darken the Mendi color is one of the easiest ways as almost all houses have mustard oil. You can apply the Mustard oil after washing the Henna. Mustard oil is considered a henna darkening method as the heating effect. Remember that don't apply oil before washing the henna as it can spread it and ruin your design.
Coffee/Tea Powder
If you add coffee or tea powder to your henna mix, you will get a darker color. Coffee or tea has pigmented ingredients that can help in darkening the color of your Mehndi.
Beetroot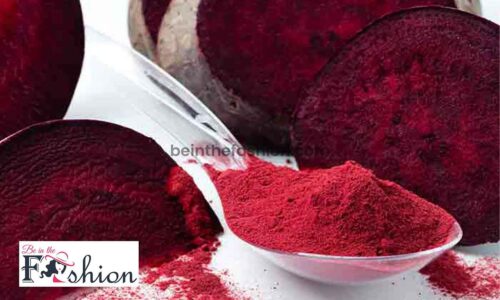 Beetroot has been used as a natural dye as it has pink/red color in it. It is also used in various cosmetics to produce natural tint. So, if you mix it with your henna, it will give you a deeper color according to your wish. Beetroot is safe to use as it has no harmful effects.
Pickel Oil
 Some ladies also use pickle oil to give the darker effect of the Mehndi design on the feet and hands. Pickel oil has extracts of species that can improve the Mehndi color. So, apply the Pickel oil after washing the dry henna, and keep your hands and feet away from water for some time.
Charcoal Powder
The females who want the brighter and deeper color of mehndi can use charcoal powder. Charcoal has an ashy tint that will help to darker the color. So, you can mix the charcoal powder with your henna and apply it. 
Precautions
Nowadays, there are many kinds of readymade hennas that claim to have instant dark color. But you should be careful as those henna contain different chemicals which can damage your skin. Usually, those mehndis have Ammonia and Sodium Methylparaben, the color-darkening agents, but can damage the skin. So, to avoid these harmful effects, natural Mehndi is the best and safest option. However, you can get the darker color of natural mehndi by using the mentioned tips for Long-Lasting bridal Mehndi above. 
Conclusion
Henna has cultural values and is used for different purposes. It has a cooling effect so, it is not only used to make mehndi designs but can also be used to dye hair, especially in summer as it also eliminates the heat and provides a cooling effect to the body. If we talk about the Mehndi color on Hands and feet, there is an old saying the girl who gets the darker color will get/have the most caring and loving Husband.
In South Asian countries, it is mandatory for the bridals to apply mehndi as it is considered a sign of happiness and prosperity. However, it is also a sign of celebration and if you get a pretty design with bright colors it will increase happiness. Thus, to add up the amount of your happiness, here we share easy tips for Long-Lasting Bridal Mehndi. The darker color of Mehndi not only looks beautiful to the naked eye but it will increase the beauty of your photos. Hopefully, this article will remain informative for you. However, if you want the latest Mehndi designs for the brides, you can visit our website. We have a complete guide and the latest Mehndi designs for modern brides. You can share our articles with your friends and family to help them.