Are you worried about the dull skin and want to get rid of it? If you face less radiant skin, you will seek ways to regain your vibrant and shiny skin. So, here we are to help you with the best remedies to get rid of dull skin at home. There are a lot of reasons why we lose the lust of our skin. Sometimes, we don't care for our skin correctly, and some environmental factors also influence our skin. So, the best method to keep our skin radiant and vibrant is taking good care of it by using an accurate skincare routine. 
There are various kinds of skincare that we can do daily, weekly, or monthly, depending upon the condition of our skin and the nature of the products we apply. 
Causes of Dull Skin
There are many reasons for dull skin. One of the reasons is dehydration. When we don't take the recommended amount of water, our skin starts to dehydrate, due to which various skin problem arises. Similarly, when we ignore our skin and don't exfoliate it properly, dead skin piles up and reduces the radiancy of our skin. So, it is essential to exfoliate skin timely so we don't lose our skin. So, below are the methods through which you will know how to get rid of dull skin at home. 
Method to Get Rid of Dull Skin at Home
There are many products in the market for skincare. Some brands claim that they have organic products for skin care through which you can get radiant skin. However, here we will tell you about the methods of skincare using the different products at home. So, after reading this article, you will know about the proper skin care methods.
Cleanse your Skin Daily
Cleansing is very important in the skincare routine. You should cleanse your skin daily at least once. By cleansing the skin, you can use makeup removal tips and products and make your skin neat and clean. So, always use the best cleanser that should be gentle on your skin and clean it without damaging it. So, before using the cleanser, you must know whether that is an accordion to your skin type. 
Exfoliate the skin
Exfoliation to remove the dead skin is another compulsory step to gain shiny skin. For exfoliation, you can gently massage the scrub on your face to remove the dead skin. If you have sensitive skin, use a very gentle scrub not to damage your skin. Usually, scrubs have granular particles that help to remove the dead skin. You can exfoliate your skin one to three times a week according to your skin condition. 
Use Face Serums
Face serums help rejuvenate your skin through their concentrated active ingredients. There are various serums for aging, acne, removing scars, etc. So, you can get anyone based on the condition of your skin and use it. Vitamin C serum can be used for scar treatment and brighten skin. Similarly, Hylanoric Acid Serums are also very beneficial for the skin as they provide long-lasting hydration. There is a Salicylic Acid that you can add to your daily routine for fresh and glowing skin. So, by using different serums, you can get the beautiful skin. Remember that don't overuse the products.
Face Masks
Face Masks are also a way to treat your skin to make it radiant. Usually, face masks are used at the end of the skincare routine. There are various types of Face masks, such as peel-off, Sheet Masks, etc. You can apply face masks 1-3 times a week, depending on the skin condition. The best time to leave the face masks on your face is 15-20 minutes. 
The Sheet face masks have serum, so you don't need to wash the face after using them. However, face masks have complete directions to apply that you can read before using them. 
Moisturizers
Always moisturize your skin properly after washing your face. Moisturizers provide hydration to the skin that will help in youthful skin. If you don't moisturize your skin properly, it will dry and look dull and aged. So, using the best moisturizer according to your skin is essential. 
Always Use Sun Screen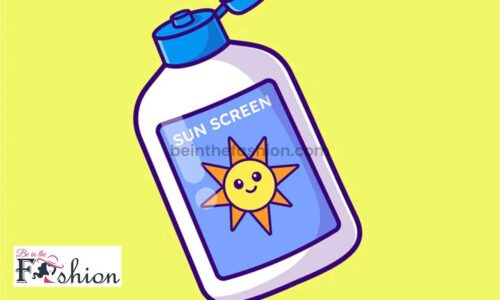 Like moisturizers, Sun Screens also play a very important role as they protect against the sunlight. When our skin comes in contact with direct sunlight, the rays damage our skin and give an aging effect. Sunscreens/sunblock are the way to protect the skin. 
Natural Skin Remedies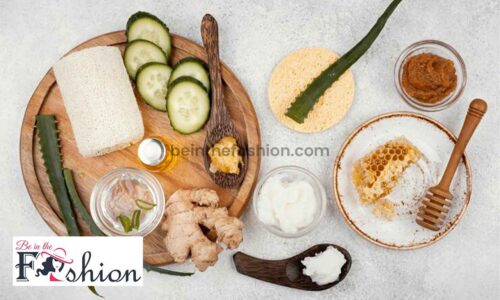 If you don't want to use various chemical-based products, you can use natural ingredients from your home to protect your skin. There are a lot of remedies with the home ingredient, and you can get brighter and more radiant skin. The only thing you should take care of is knowing the conditions of your skin before using any kind of product. 
You can use turmeric, aloe vera, Orange peel, Milk, Honey, etc., to get shiny skin. We will soon upload an article about natural skincare routines on our website. So, if you want to know the best natural remedies for the skin, keep visiting our website.
Conclusion
Today, we have covered the basic skincare routine through which you can get rid of dull skin at home. Sometimes, females don't get enough time to go to the parlor for the facials. So, all women need to know the basic skincare routine to do it at home by themselves. Having good skin will give you pleasure, and you will feel more confident. If you have skin problems, it is best to visit the dermatologist for the medicated treatments. In aesthetic clinics, experts offer various medicated skin treatments and facials that also help provide fresh and youthful skin. In short, we should take care of ourselves properly without being lazy. Here is one more thing: the skincare routine is not limited only to women; men also do it correctly for glowing skin. You'll also like to know about the Best Facial Treatment for Aging Skin At Home. We should take care of our bodies properly to enjoy life. However, for more updates and information, please keep visiting us.