Here we will talk about Men's fashion for special occasions. Nowadays, men are as conscious about their looks as women. They want to look great so they pay special attention to themselves. So, only wearing new clothes is not enough but you have to pay attention to all other things. If we talk about men's dresses, their wardrobes must have traditional and Western clothes to use on need. Western clothes give a modern and stylish look, at the same time, traditional dresses have their own charm and elegance. You can style your eastern traditional clothes to make them stylish. 
Other than dresses, men also take care of other thighs for their better look such as trendy haircuts, men's accessories, and footwear, etc. However, here we will discuss Men's Fashion for Special occasions. Men have options to wear traditional or formal dresses they should choose the clothes wisely according to the nature of the event. So, having a fashion sense is not important only for women but also for men equally. You will be more confident in the crowd if you have a well-groomed personality. However, you can get men's grooming and fashion tips from our website by visiting the link. Below, we have covered the details of what men can wear at different events.
Men's Fashion for Events
There are a lot of events that you have to attend in your life. So, you should dress up properly knowing which style looks good on you and which type of dress you should have. So, below, we discuss the tips that you can adopt according to your choice in attending the different occasions. So, let's begin our discussion. 
Men's Fashion for Wedding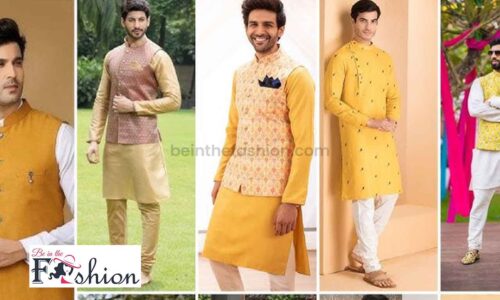 First of all, we will talk about the dresses that you can wear to a wedding. If you are going to attend a Pakistani or Indian wedding and want an Eastern look, Shalwar Kameez will be the best option. However, you can style up the Shalwar Kameez by wearing a waistcoat or putting a shawl on your shoulder. With the Shalwar Kameez, you can wear a watch and ethnic footwear for the complete look. 
However, for the Western wedding theme, you can go with the two-piece or three-piece men's suits. The two-piece suit consists of a blazer and dress pants; however, the waistcoat is added in the three-piece men's dress. You can make the men's western dresses stylish by adding a necktie or bow and dress boots.
Men's Fashion for Eid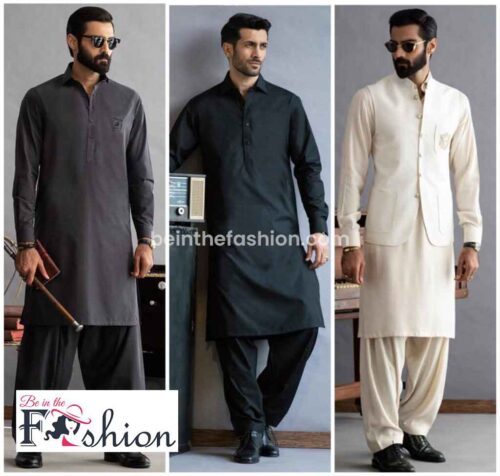 Eid is a religious festival of Muslims and is celebrated happily in all Muslim countries including Pakistan. So, all Muslims wear new clothes and enjoy the blessing of Allah with happiness. For the eid, Shawar kameez or Kurta Pajama is best option for women. However, some men go with the Western look, but traditional dressing on Eid has charm. The eastern look on a traditional event looks very attractive and elegant. However, you can wear a wristwatch, as it looks classy. However, for footwear, ethnic shoes look great with traditional dresses. 
Men's Fashion for Family Gatherings
Family gatherings are casual events so, you can dress up casually. Adopting a casual get-up doesn't mean that you can go in your sleeping dresses. You should attend the gathering in a well-groomed way so that you don't hesitate after going there. If there is a themed gathering, then prepare yourself according to that theme. However, for the family gathering, you can wear a shalwar Kameez, Pants Shirts, etc, according to your choice. 
Men's Fashion for Office/corporate Events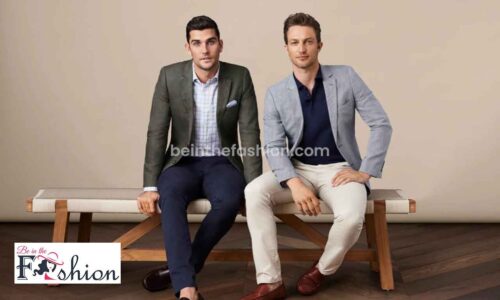 When you have to attend any corporate event, you must keep the dress code in mind. If it is a formal event, you must dress up according to that by wearing a formal dress or a suit. However, for casual events, you have some relaxation but don't forget to look professional. For a better look, you can style up your dress with a belt, necktie, wristwatch, etc. Use these accessories wisely. Your dressing sense represents your personality. So, whatever, you choose, choose it wisely. Along with the dress and accessories, footwear also plays an important role in the whole look. So, choose clean, and professional shoes. Don't wear sneakers or joggers at any corporate gathering.
Men's Fashion for Regional Events
Every region or area has its own style, culture, and history. So, if you are going to attend ant regional festival, it is better to dress up according to that region to represent them. In Pakistan, there are four provinces, and each province has its cultural value so the lifestyle also changes according to that. Regional events are occasional so make them memorable by adopting the dressing style of that area. Regional dresses have their own charm and look beautiful. For example, if we talk about the Sindh, their Sindhi cap and shawl (Ajrak) are famous. Similarly, Balchisan people have their own style. If you don't have knowledge, you can consult the residents of that region and get information. 
Conclusion
Here we discussed Men's Fashion for special occasions. The term Fashion is very vast, it doesn't comprise clothing. However, along with the clothes, your way to styling yourself, hairstyle, accessories, and footwear, all these things are also included in Fashion. So, you must have knowledge about all of these which thing is in trend and how to use them on yourselves properly. In other words, you must have fashion knowledge if you want to trendy and elegant look. 
These days, there is a huge variety of men. They have a variety of dress designs, and different kinds of accessories such as wristwatches, neckties, neck bows, and waist belts at the same time, for the modern look they can wear men's jewelry including bracelets, neck chains, rings, etc. So, to eradicate their confusion, here we have provided an article on Men's Fashion for special occasions, so after reading this, you will have an idea of which type of getup you can adopt. However, if you want more to know about the latest fashion trends, you can visit our website, beinthefashion.com. You will get enough information on different categories under the term fashion. So, visit us now and stay updated.