When we talk about Groom and Fashion, the 1st thing that comes to mind is tips/guides for males. But Today, we will talk about Men's grooming and Fashion Tips. Grooming yourself doesn't mean wearing expensive dresses, having the latest cars, or having a luxurious life. However, keep yourself clean and well-maintained without showing off in grooming. One more thing is that grooming is not confined to the haircut and trimming of your beard and moustache. If we take a deep look, complete body hygiene, Dental care, and hair care are also included in the grooming. 
Usually, many men don't pay too much attention to themselves except to wash their faces or bathe. However, some want to look stylish and try to keep themselves well-groomed. So, this article will cover the detailed and easy Men's Grooming and Fashion Tips. So, this article will be very informative for men on how they can take care of themselves in a proper way to look presentable. 
Visit Salon Regularly
Visit the salon regularly for the proper haircut. Sometimes, men don't pay attention and show laziness in going to a hairdresser. You can cut your hair on time without waiting for the long and irregular hairs to come out.
Other than this, you should visit at least once a month for face cleansing. It will make you relax, and your skin will look fresh, giving you more confidence in gatherings. 
Use Best Bathe Products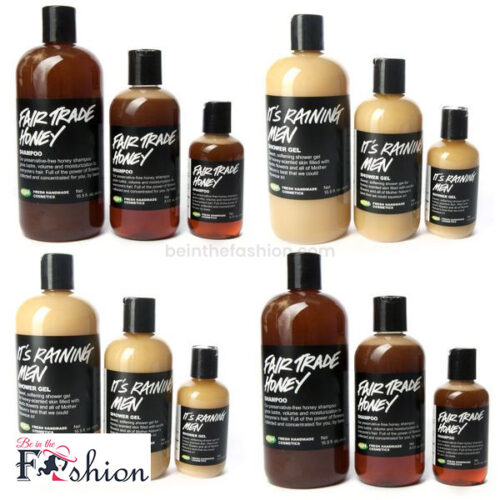 You should have shampoos, conditioners, body wash, and scrubs for the bath products. Sometimes, men use these products without knowing their skin and hair type. So, before purchasing skin and hair care products, you must understand yourself and which product will benefit you. 
It is essential to know about the products you are using. If you apply any product that is not according to your skin, then it could destroy your skin through dryness and acne. So, don't focus only on the branded products but on the suitable ones.
Cut your nails
You must pay attention to your hands and nails. Try to moisturize your hands and clean your nails regularly with the nail brushes. Shape your nails properly after a week to keep them healthy and shiny. You should add manicures & pedicures to your routine.
Apply Moisture and Sunscreen regularly
As compared to females, males have mostly more exposure to the sun. So, protecting the skin with sunscreen/sunblock is needed. Usually, men don't apply products on their face; they wash and go outside or barely apply any moisture. But all must take care of their skin and make it moisturized. 
Sunscreens also protect the skin from the direct and harmful rays of the sun. By applying a sub-block, you can save yourself from many skin problems. Sunblocks should apply to the face and all visible body parts that will get direct sunlight.
Manage the Facial Hair
Give a proper cut to your beard and moustache to look handsome. To grow your beard long, keep it well-maintained and in proper shape. You can visit the salon to manage your facial hair. However, go for it if you are an expert and trimming machine at home. 
Trim Your Nose Hair
Some men have more hair on their faces, so they need extra care. The long hair coming outside the nostrils looks very bad and uncomfortable. So, you must trim your nose hair regularly without being lazy. If you keep yourselves well-maintained, you will remain confident. So, try to groom yourselves to live a happy & confident life.
Put on Perfumes
Must use perfumes or deodorants, especially when going outside. Buy any good-smelling perfume and apply it to beat the sweat smell. Many types of deodorants claim to keep you fresh for the day. At the same time, you will also find the perfume from the market for the sensitive skin. So, you can purchase any according to your need and choice. Remember that putting good smells on you will keep you confident; it is an integral part of Men's grooming.
Take Care of Dental Hygiene
Dental Hygiene is one of the parts of Men grooming, and it is also significant for good health. Only brushing your teeth once or twice daily doesn't mean your teeth are healthy. You should visit a dentist after some months for regular checkups. Other than that, you can use mouthwash to avoid the bad smell from the mouth. Remember to change your toothbrush at least after 03-04 months for healthy teeth.
Take care of your Feet
Usually, during a skincare routine, we ignore our feet. So, remember to take good care of them properly and moisturize them. Use foot care products regularly or natural ingredients to maintain your feet well. Cut the nails regularly in a proper shape.
Stay updated on the Latest Fashion 
You should keep yourselves updated with the latest trends in clothes, clothes combinations, and other related things. You can check fashion magazines, that is the best way to know the latest fashion trends. Keeping yourselves updated will give you confidence in the social gathering, and you can meet people without hesitation. You must wear a wristwatch as it looks classy. In short, you should know what to wear in what type of gathering. 
Conclusion
Be in The Fashion provides complete Men's Grooming and Fashion Tips guidelines that will significantly help you. We should take care of ourselves properly without any discrimination of gender. Mostly, men ignore their bodies and skin and face various skin problems. So, men should take care of themselves properly. 
We have seen that nowadays, the young generation is very active and concerned about grooming. It is a good thing as everyone has the right to look great and presentable in a decent way. So, this article will be very informative for those looking for Men's Grooming and Fashion Tips, as they will get basic guidelines.
However, if you think we should add other advice in the Men's grooming and fashion tips, you can share it with us. We will listen to you and try to add them to our tips. You can also visit our website for Indian Men's Fashion Designers.