Do you want to go or the party and think of some funky outfits? Then you must visit and check out the amazing outfits that can make the whole event more special. The Party Outfits 2023 gives amazing ideas for outdoor and night parties. You can choose the best outfits for an amazing day. Some different styles and sizes can make your party clothes more beautiful. Some trendy dresses can give the details of all-over sequins, tassel detailing, and lux fabrics every day.
Here are some of the finest clothes that are casual and cute. If you are perfect in finding the best party outfit, here are some of the best collections that can give you the ideal combination for the range of party outfits for women. Sometimes, it's the parties that we have to attend, and we can wear the best outfits for the day. Normally you give different styles of collection for such events.
Be in the fashion gives you an amazing collection of casual party outfits for ladies; you can find the amazing collection for your day.
Best Party Wear Outfits Ideas
You can look for collections that make the day perfect, casual, and cute.
If you are looking for different ideas, you can go with different themes, including old fashion styles and a modern funky collection for the day.
The 90s-themed Party
The 90s theme party wear includes the old fashion clothing with a unique style and look. But that look is always very different and fascinating. Wear fun prints with small glasses, chokers, or crop tops. The 90 theme party comes with big hoops, mom jeans, and colorful sneakers. Many themed parties are based on the 90s party and combine different characters from 90 movies like The Fresh Prince o Bel Air.
If you have a 90s theme party arranged for you, you can go with long coats and long shoes with some old-style long-size jewelry. It is always fascinating to show up in such dresses.
Christmas Party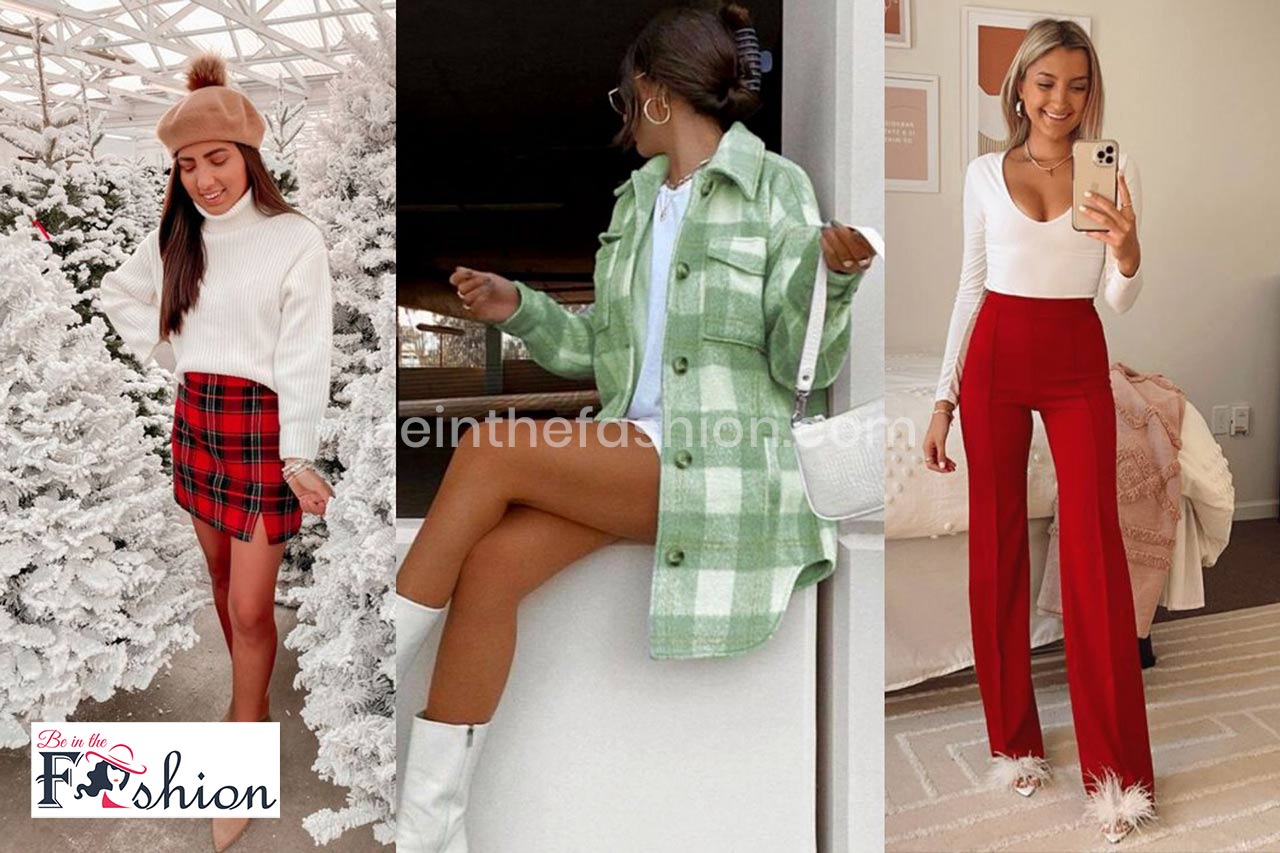 Around the end of the year, there is a special event for everyone. This event is always in winter, and you need warm clothes to enjoy the parties. For casual party outfits in winter, you can come up with an amazing collection of warm clothes. If you want to enjoy such events, better to go with a red dress, a little black dress or blue lace dress.
If you want to add colors to your outfits, you can have forest green pantsuits, dark red cropped sweaters, or some off-shoulder mini dresses. All such dresses add beauty to your parties. With such warm clothes, you can wear gold or silver accessories to add a complete look to your dress.
Masquerade party
It is always fascinating to go with some theme party like a masquerade party where the whole audience is in a mask, and nobody can recognize anyone. It's a different party that needs some special party outfits. You can choose the shows and outfits to complete the overall look with some colorful dresses.
At such parties, some matching accessories complete the whole Scene. Some casual party outfit ideas can help you choose the best outfit for the day. You can go with simple or fancy heel shoes that look more elegant and give an entirely different shape.
Birthday Party
There are a lot of ideas for birthday parties. Birthday parties are always very special and are arranged indoors and outdoors. The dresses normally go with the venue you decide for the event. If it's indoors, you can wear a smart casual party outfit. If it's outdoors on some beach, that's better to go with a skirt, crop top, or wing frock.
The weather also decides what type o clothes will be better for the occasion. In winter, long coats and warm dresses make the event, while in summer, you can have diverse options for the day.
Pool Party
It's the Summer party theme that has different ideas for party outfits. You can go with different options that can make the day better. If the party is by the pool, you can wear some tops with shorts or some cold shoulder tops, or you can have a maxi to amuse yourself with the pool water. If you have swimming suits, then these are the better options. In accessories, you can add some shady hats with sunglasses and a pair of slippers to look more amazed on this day.
If you are looking for the type of material for such parties, then normally go with dresses that can dry out early and give a comfortable move in the water. Pool party has amazing party outfits 2023.
Conclusion
The article is linked with party outfits 2023. These outfits are the best ideas that can make your party more amazing. Such ideas are better with accessories that can make a perfect combination for the event. If you are attending the party, choose an outfit with the theme.
This article has given many ideas about causal outfits for parties. Which one is your favorite?