Are you a beginner in applying makeup? Do you need some tips for your makeup? For this, the first task is to choose the right products that truly match your skin and use other products that are good for your skin tone. Doing makeup is much easier If you know about the products and their use. It's better to learn the top makeup tips for beginner girls.
Do you want to look better in your college? Then be clear about the products. Here we have gathered some basic tips to keep dry skin hydrated and add more glow with the best makeup tutorials. Such tips are best for you if you are new in the makeup world and need more guidance about how to apply the makeup on your skin. It's better to learn about natural makeup looks for beginners.
Be in the fashion gives a chance to learn about basic makeup tips for beginners. You can get some extra makeup tips if you want to put simple makeup on your face. Here where we recommend you start with simple basic tips.
Makeup Tips for Beginners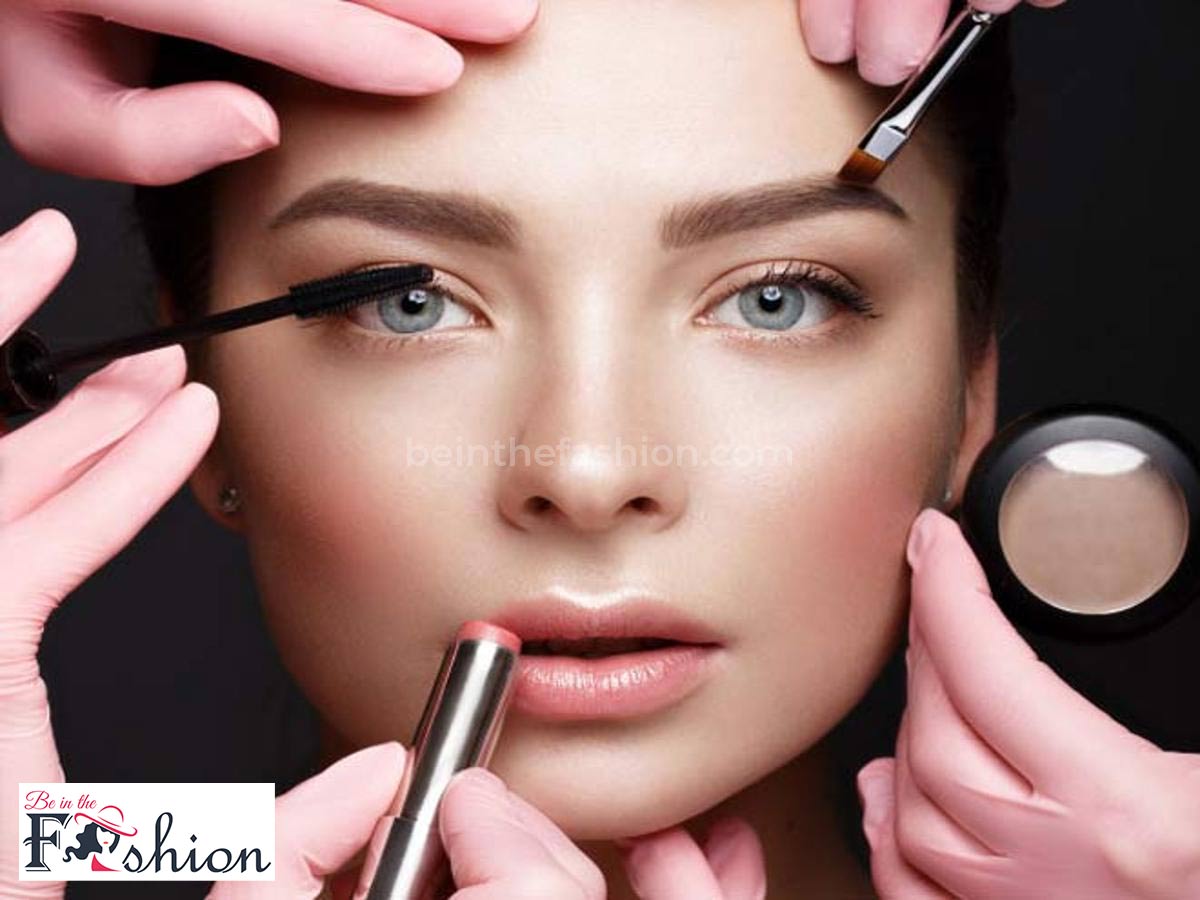 You must learn some basic tips about the products and how to use such products for your skin. Taking some simple guidance before applying the products to your face is better.
Learn Skin Type and Tone
Take a glance over your skin type. Is that dry or oily? Do you apply any daily skin care products? What is the tone of your skin? It's better to get to know about them.
You will select your products and apply them with different ingredients depending on your skin type and tone. Applying the right products will settle your skin and give you glowing skin. If you know about your skin type and tone, you can better care for your skin. It will help out in selecting the right products for your skin.
Use of Brushes
It's good to use the correct brush for every product you use for your skin. Individual brushes are designed for different purposes. It's better to choose the right one for your skincare. The eyeshade brush, the cheeks brush, and the lips brush all do their magical blend.
Before applying the product to your skin, better choose the correct brush for your skin. With more good bleeding, you will get better makeup results.
Skin Care products
If you really want to nourish your skin even after using makeup, it's better to get used to skin care products that have a long-lasting impact on your skin. The makeup will look better if you take care of your daily skincare routine. It's one of the top makeup tips for beginner girls.
Skincare basics include:
Thorough makeup wash before going to bed.
Use some natural nourishment cream to keep your skin fresh
Use organic products like a natural serum for fresh and healthy skin.
These are among the makeup tips at home that make your skin fresh and give you glowing skin for your events.
 Apply Makeup for Beginners
If you are a beginner, you must learn the basic makeup tips and tricks to get your hands on makeup. The best tricks keep the skin fresh and give glowing skin an extra sparkle look. A simple practice and tick can make a perfect eyeshadow around your eyes, and a perfect hand on blushing gives an ideal shape for your skin. It all depends on how much you learn about makeup tips as a beginner.
With these makeup tips, you can create various looks to help you feel confident and beautiful. Makeup is a great tool for enhancing one's natural beauty and can be used to create various looks, from natural and fresh-faced to bold and dramatic. Here are some tips to help you look your best:
Start with a clean slate
Before applying any makeup, make sure your face is clean and moisturized. A clean look will help your makeup go on smoothly and last longer.
Choose the right foundation.
Finding the right foundation can be tricky, but it's worthwhile. Look for a shade that matches your skin tone as closely as possible, and choose a formula that works well with your skin type (oily, dry, combination, etc.).
Conceal problem areas
Use concealer to cover up blemishes, dark circles, and other imperfections. Be sure to blend well to avoid any visible lines.
Contour and highlight
Contouring and highlighting can help define your features and give your face more dimension. Use a matte bronzer to contour your cheekbones, jawline, and temples, and a shimmery highlighter to accentuate your cheekbones, brow bones, and cupid's bow.
Apply blush
Adding a pop of color to your cheeks can give you a healthy, youthful glow. Choose a blush shade that complements your skin tone and apply it to the apples of your cheeks.
Define your eyes
Use eyeshadow, eyeliner, and mascara to define your eyes and make them pop. Experiment with different shades and techniques to find what works best for you.
Shape and groom your brows
Well-groomed brows can make a big difference in how your face looks. Use a brow pencil or powder to fill in any sparse areas, and use a brow gel to keep them in place.
Care for your lips
Keep your lips moisturized and healthy with a good lip balm. Apply a lip color that complements your skin tone, whether lipstick, lip gloss, or lip tint.
Experiment with different looks
Makeup is all about experimentation and having fun. Explore various products and techniques to find what works best for you.
Finally, remember to remove your makeup before bed to keep your skin healthy and youthful. Remember, the most important thing is to feel comfortable in your skin and to have fun with makeup. Experiment with different products and techniques to find what works best for you.
Conclusion
Top makeup tips for beginner girls help to get over the makeup ticks and help you to flourish with the best makeup products. Don't put on a lot of makeup that can make you feel down and difficult to move in a gathering. Go for the tricks to give a sparkling look with magical products. The products and their use are essential for makeup.
Get simple makeup tips and tricks with this blog and give a magical try to your glowing skin.