Celebrities are  the icon of fashion and entertainment. They work and put themselves on the list of popular celebrities for their fans. The successful popularity is in work  in the industry. The public admire the talent of their celebrities. There are different popular Pakistani celebrities who won the hearts of the public.
Pakistan's industry is full of amazing talents. The talented actors put their efforts in their performance perfectly in front of their fans. The talent of every celebrity is always appreciated and admired.  Such talented celebrities are seen in the entertainment industry, while some are seen in social work as famous social workers. Such celebrities' work and efforts enable their name to be at the top of the list.
This article is linked with the list of the names of those popular Pakistani Celebrities who won the hearts of the public. The names define their work and the reason for their popularity.
Popular Pakistani Celebrities
Different talented persons in Pakistan have performed best in their fields and are among the famous celebrities. Such people are not only from the drama industry but also from the social sectors.
Here you can find the list of those famous people whose life is dedicated to the work, and their names have marked their identity in history.
1. Abdul Sattar Edhi
He is a popular historical figure and has marked his name as a social activist and prominent philanthropist. The name is associated with the Edhi Foundation, one of Pakistan's largest organizations. The foundation was founded to make a significant step in helping the poor and needy people, mostly orphans. The organization started on a small scale, and with the efforts of the legend, the foundation made significant steps in helping the needy and orphans.
Edhi's selfless efforts were for humanity, and he earned several awards and honors only due to his work helping the poor and homeless people. His services are always seen in history during natural disasters and emergencies. The name is always respected for his extraordinary work for humanity.
2. Imran Khan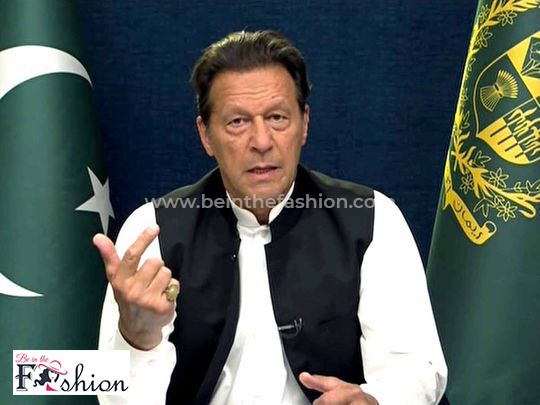 The second name in the list of celebrities is Imran Khan. The person who belonged to the sports industry was iconic in Pakistan politics. He is a former Pakistan Prime Minster and former cricketer. His name is remarkable when the sports industry talks about the 1992 world cup.
Imran Khan retired from the sports in 1992 after making Pakistan Proud in the World Cup. He took part in politics and was involved in several issues, including improving Pakistan's economy and reducing corruption in different sectors of Pakistan. Imran motive is always for the people of Pakistan, and the whole nation, admire his work and efforts for the Country's progress.
Besides politics, Imran Khan worked for the establishment of the Shaukat Khanum Memorial Cancer Hospital and Research Center in Lahore. His name is also linked with charitable education and healthcare services organizations. Imran Khan's name is marked in history due to his efforts for Pakistan's Economy.
3. Junaid Jamshed
Junaid Jamshed is the most remarkable person in Pakistan's history. He was a Pakistani artist who worked as a singer and television personality. His early life was linked with the band and singing. Junaid Jamshed marked his name with his talent and extraordinary singing skills.
After leaving the industry in 1998, Junaid Jamshed changed the perspective of his life. He joined the Islamic scholars and started getting Islamic education. He worked as a religious preacher and suffered many difficulties in his path. But Junaid was motivated and passionate to continue serving as a religious preacher.
Besides these services, Junaid Jamshad opened his clothing brand with his name. The brand is still one of the most famous clothing brands in Pakistan. Jamshad contributions to the Pakistan music industry and his services as an Islamic preacher had an ever-lasting impact on Pakistan's industry. He died in a plane crash in Pakistan in 2016.
4. Nazia Hassan
The famous name in the history of Pakistan's music industry is Nazia Hassan. People always admire her, and her name is famous for her extraordinary singing skills. She was one of the female singers who marked her name in the music industry. She was a Pakistani pop singer and songwriter with major contributions to the music industry.
Nazia music was the fusion of Western and Eastern styles. He incorporated pop, disco, and rock. She introduced the concept of new music with his brother. Nazia had great contributions to her social work and the music industry. She continued to work for different charitable organizations. She served as a United Nations Good Will Ambassador.
Nazia continued to produce pop songs throughout the years 1980 and 1990. She introduced her pop songs, including Disco Deewane, Boom Boom, and Dosti. Her songs are still popular in the music industry, and history shows her great contributions to Pakistan.
5. Ali Zafar
Ali Zafar is the most popular singer in the music industry of Pakistan who won pride of performance. He is a Pakistani singer and songwriter with remarkable acting performance. His name is internationally famous due to his singing and acting skills. He started his career as a singer and later joined the Pakistan entertainment industry as an Actor.
Ali Zafar's skills are numerous, including sketch artist and painting. He was a painter at a very young age and motivated to pursue a career as a singer. He released several hit albums, including Masty, Jhoom, and Rockstar. Later on, he appeared in different Indian and Pakistani films and acted in a very different style. The Fans admire his skills.
Ali Zafar is among the popular Pakistani celebrities who won the hearts of the public. His name is in the social works  due to his education and healthcare activities in Pakistan. He is an international icon of Pakistan.
6. Mahira Khan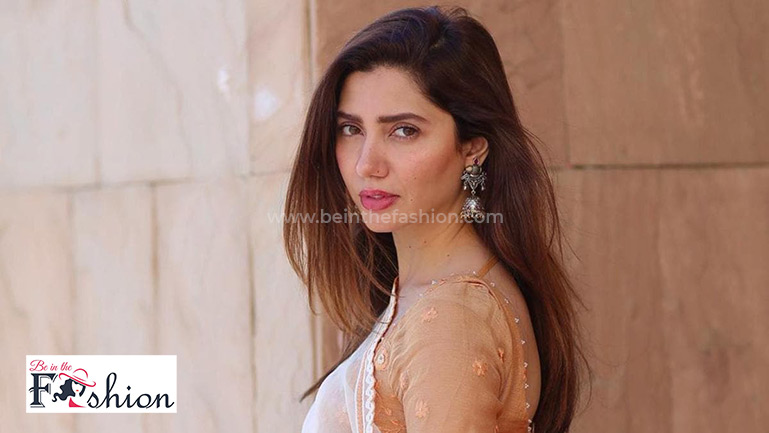 The most renowned celebrity in Pakistan and the international industry is Mahira Khan. She is a Pakistani actress and a former VJ. She is famous for her acting skills and stylish looks. Mahira made her name in history by winning awards and made her name in the international film industry. Mahira began her career in Pakistan television shows and then debuted in the drama serial Humsafar. The drama gained successful international fame.
Mahira continued to appear in different television dramas and made her entry into the film industry with the movie Bol. Her other successful movies are Bin Roye and Ho Mann Jahaan. She continued to impress her fans with her outstanding acting style. Mahira worked in international films like Raees with Shahrukh Khan and made her appearance as a famous Pakistani figure in the Indian film Industry.
Mahira also won different awards in the entertainment industry, like Lux Style Awards and Hum Awards. She contributed a lot to social work.
7. Atif Aslam
The famous and popular icon of the music industry is Atif Aslam. His name is famous not only in Pakistan Industry but also on international forums. Atif voice is his identity, and his acting skills have entered a new phase in Pakistan Industry. His name is among popular Pakistani celebrities who won the public's hearts. Atif began his music career in 2004 and released his debut album, Jal Pari. His music album made his name successful in the Pakistan and Indian industry.
Atif's soulful voice made his name more prominent in history, and he marked his talent in the international music industry. In India, he made popular debut songs and marked his name among the successful singers in the southern Asian music industry. Atif released hit songs, including Pehli Nazar Mein, Tajdar-e-Haram, and Jeena Jeena.
Apart from the music industry, Atif made a successful appearance in film and drama. He appeared in the film industry Bol and then made a successful movie actor in Law. Atif worked for drama industry and successfully enlightened his career with his skills. Atif won many awards in the music industry.
8. Qasim Ali Shah
Qasim ali shah is a motivational speaker, teacher, and writer from Pakistan. The motivational speaker made her name in history with his successful speeches and seminars. Qasim Ali shah's motive is to encourage the youth to come forward and work for a successful life. He started many youth programs and founded his foundation, Qasim Ali Shah Foundation.
The foundation is for the promotion of education, social welfare, and personal development programs. The motivational speaker started many programs under his association and worked on youth talent programs. Qasim ali shah's motivational programs are always for successful entrepreneurs and to encourage talented people to come out and polish their skills.
Qasim ali shah is an international figure who has won many awards and is working in education. He has also written some of the famous books on education and literature. His literature is part of newspaper and television programs.
9. Waseem Badami
The Famous journalist in the Pakistan industry is waseem badami. He started his work as the news anchor and host of the talk show 11th Hour with Waseem Badami on ARY News. Waseem Badami hosted different TV Shows and a special part of Ramadan transmission on ARY Digital.
In addition to journalism and television, Waseem is also part of the work, including philanthropic activities, and served some nonprofit organizations to support the work in Pakistan. His services included work for homeless and needy people. He is the dominant figure in the Pakistani industry.
Waseem has won different awards in Journalism and television at Pakistan Media Awards and International Pakistan Prestige Award. The name is famous in history as a successful influencer and journalist.
10. Zaivyar Nauman
He is a celebrity in the Pakistan Industry whose name is famous due to his work and style. The new addition to the Pakistan drama industry is from his association with his father and acting style. Zaviyar is the son of Nauman Ijaz, a celebrity in the Pakistan Industry.
Zaviyar has entered various dramas and is famous among his fans for his style and action. He enlightens his path in the entertainment program and has his name recognized on international forums. Zaviyar is the famous celebrity now due to his successful dramas, and will perform more successfully in his career.
Conclusion
The list shows the names of successful actors and popular Pakistani celebrities who won the hearts of the public. These are successful names in the Pakistan industry and have marked their names in the international market due to their services. There are more successful persons in the Pakistani industry who have won people's hearts and are among famous celebrities.